Step 2/2. Include the link to the website and contact details
In the Link to site field, enter the webpage address that your ad title will lead to.
In the Contact information section, enter your company's contact information to create a vCard. A vCard will draw more attention to your ad and will help potential customers contact you sooner. Learn more about how vCards boost ad performance...
If you do not have your own website yet, leave the Link to website field blank. You only need to create a vCard for ad placement.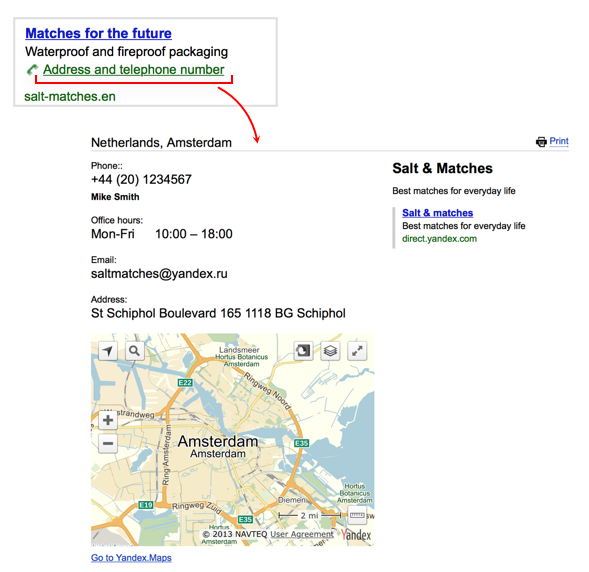 Vcard tips
Make sure you enter the correct phone number and working hours so that potential customers can contact you during the working hours.
Use the additional

More about the product/service

text field to add a detailed description of your offer's advantages.