Guide to the new interface
"My campaigns"

page

In the new interface, all data on your campaigns, groups, and ads is displayed in one window. See the main elements below.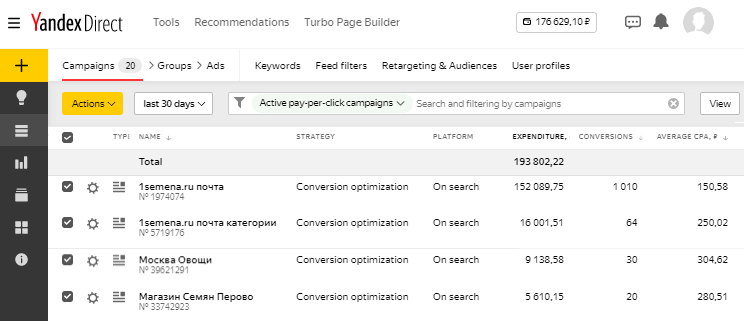 Navigation tabs

You can switch between objects: campaigns, groups, ads, and keywords. First mark the campaigns you need and then go to the appropriate tab, such as Groups. It will only contain groups in the selected campaigns.

Similarly, you can immediately switch from campaigns to ads or from a group to keywords and back.

Actions

Actions are useful if you need to perform some operations with the selected object, like change its status, go to Report Wizard, or use Bid Wizard.

Campaign data

This section shows all the information about campaigns, groups, ads, and keywords. You can add and remove specific indicators on the page so that it shows the data that is important to you. To do this, select the desired indicators in the View drop-down menu. To change the order of data, move the indicator to the desired location in View.

Search and filter

You can quickly find all ads using a given word, even if they belong to different groups or campaigns. You can also find all campaigns that brought you a certain number of clicks. For example, in the filter under the Ads tab, select Parameters → Image → = Enabled to only show ads with images.
Keyword Planner
The keyword planner helps you expand the set of keywords and negative keywords for your ad group by using Yandex search query statistics from the wordstat.yandex.ru service.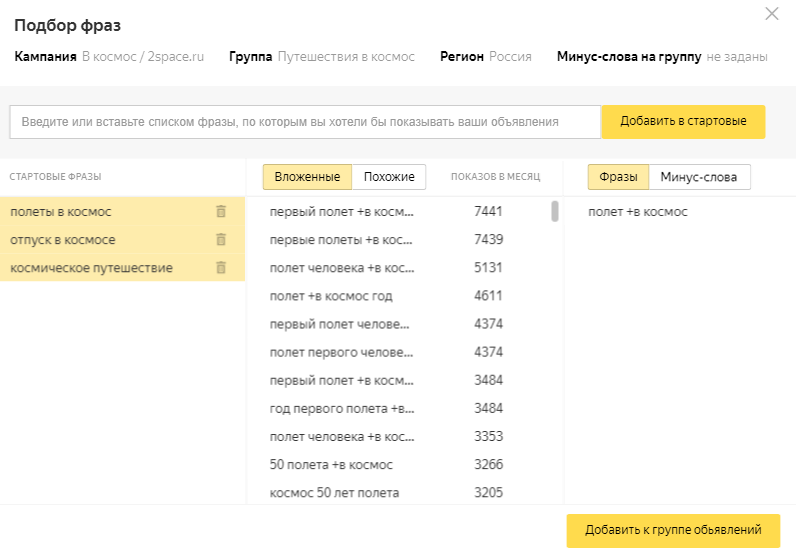 To select keywords, click Add → Keywords, select the campaign and ad group, and click Add.
Learn more about the keyword planner.
Find and replace
The find and replace tool lets you quickly edit multiple keywords in different campaigns and groups at once (for example, fix a typo).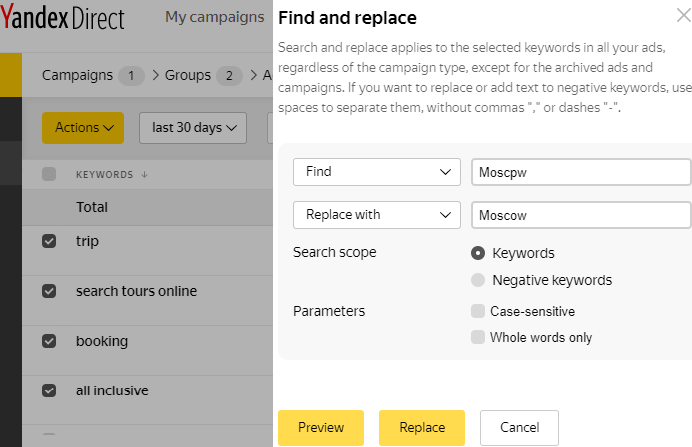 To perform a replace action, go to the Keywords tab and click

→ Find and replace.
Learn more about find and replace.
Setting bids
You can quickly set bids in search results and ad networks for a large number of keywords, even if they belong to different campaigns or ad groups.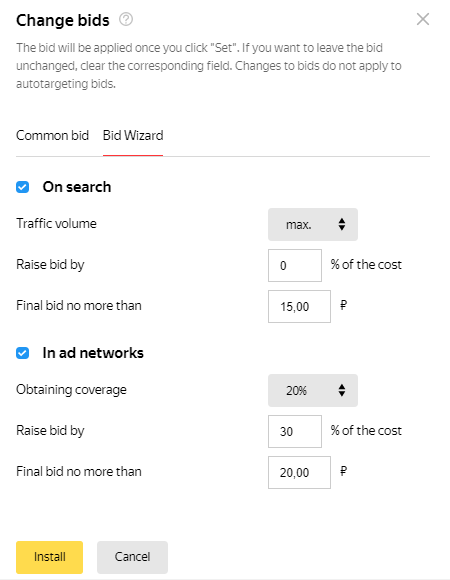 To set bids, select the desired campaigns and ad groups. On the Keywords tab, select the keywords and click

→ Bid Wizard.
Learn more about setting bids.
Recommendations
Recommendations suggest how you can adjust campaigns in order to get more clicks and conversions. Yandex.Direct will analyze your campaign data and provide personalized tips for how to improve performance. Follow the recommendations and monitor the results.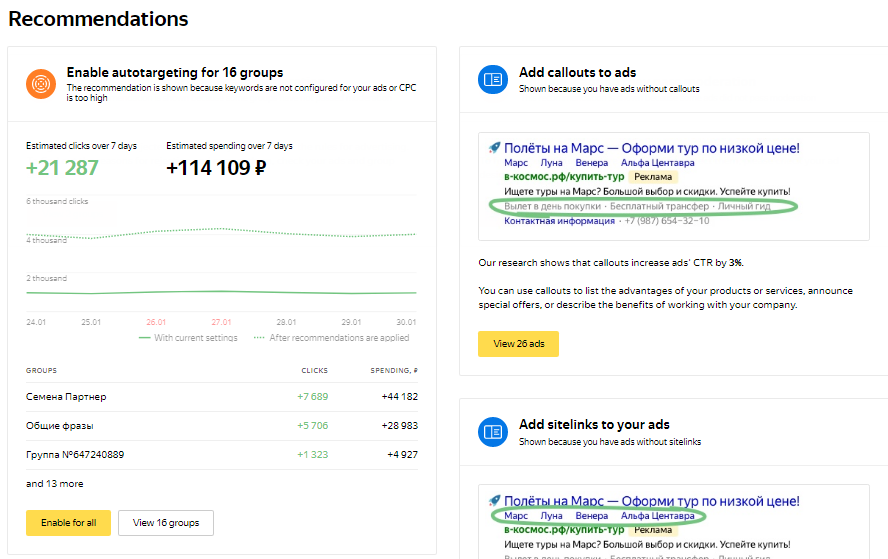 To see what Yandex.Direct recommends, click Recommendations at the top of the page. Learn more about recommendations.