Turbo pages
Turbo pages are landing pages with accelerated loading speeds. With Turbo pages, users can learn more about an advertised offer and contact you without opening the full site.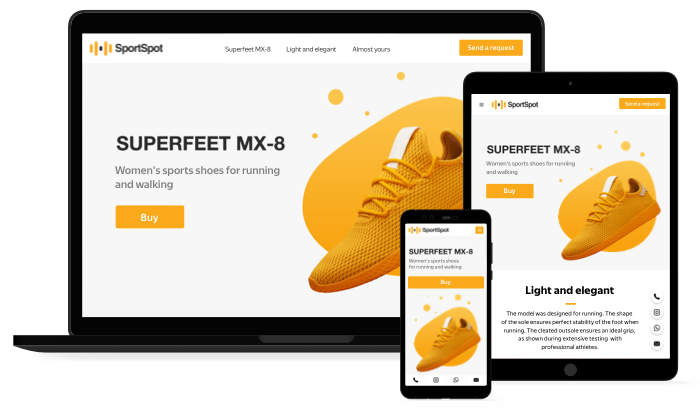 How it works
Benefits of Turbo pages:
They adapt to every device type: you only need to create a single page.

Fast to open on all platforms: improved conversion rate for sites that are slow to load on desktops or are not mobile-friendly.

No special knowledge or experience necessary: create and publish a page in the Turbo Page Constructor instantly, without involving developers, testers, or designers.
You can create Turbo pages as a supplement to your main site. When ads are served on mobile devices, the website link or sitelink will lead to a Turbo page. When ads are served on a desktop or tablet, the link will lead to your main site.
If you don't have a website or you want to use Turbo pages for individual products or promotions, you can create a Turbo page or add an existing one, omitting the website link. In this case, ads on all devices lead to the Turbo page.
The page URL on all platforms remains unchanged.