Managing ad elements
Quality ads not only help you attract your target audience, but also save you money on advertising. These ads get more traffic at lower prices. Manage your ad elements:

The ad elements on the image link to the Help sections where you can learn more about using them.
Smart Design
The Yandex Advertising Network uses Smart Design, a machine learning-based technology that automatically collects ads with different extensions for each impression.
When a user visits a site, the Smart Design algorithm instantly analyzes information about the site, the ad platform, and the data provided by the advertiser to create the most suitable ad. The technology decides whether to replace the image with a video, add more sitelinks, or a button with text. As a result, each ad with formats using Smart Design will look different.
For example: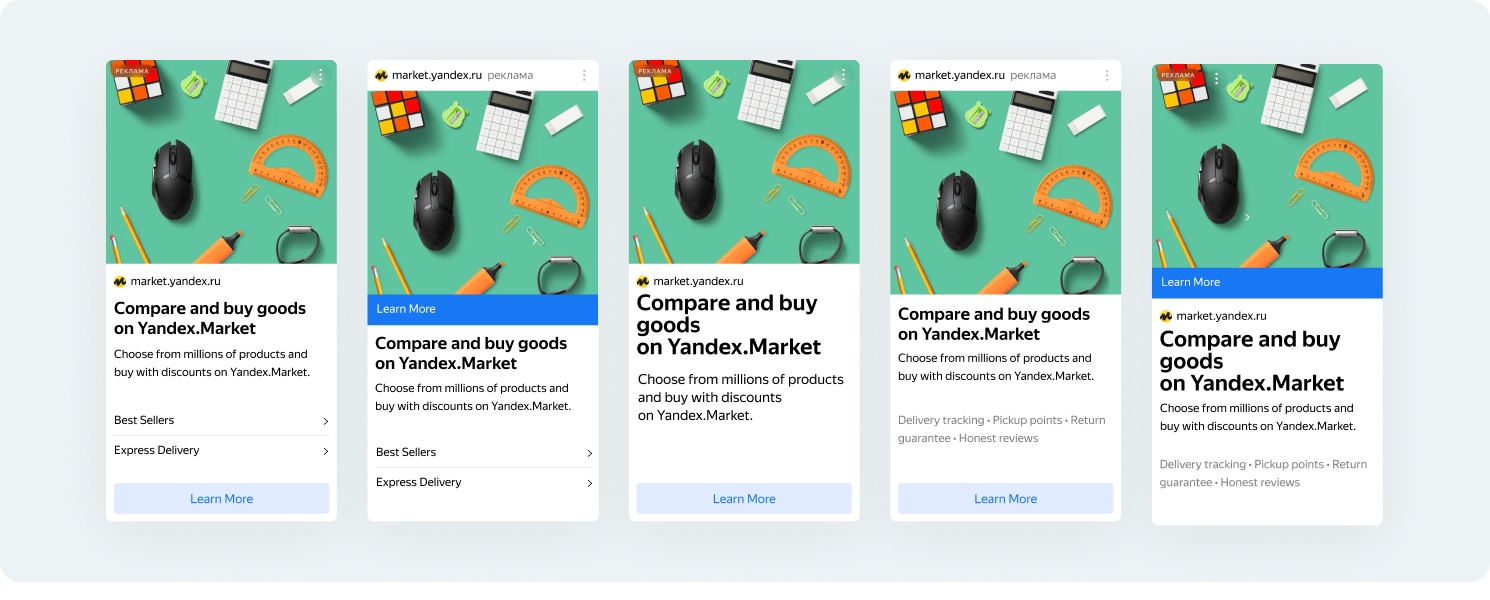 Smart Design selects only those ad elements for display that would be relevant for a given user on a particular site at the time of impression.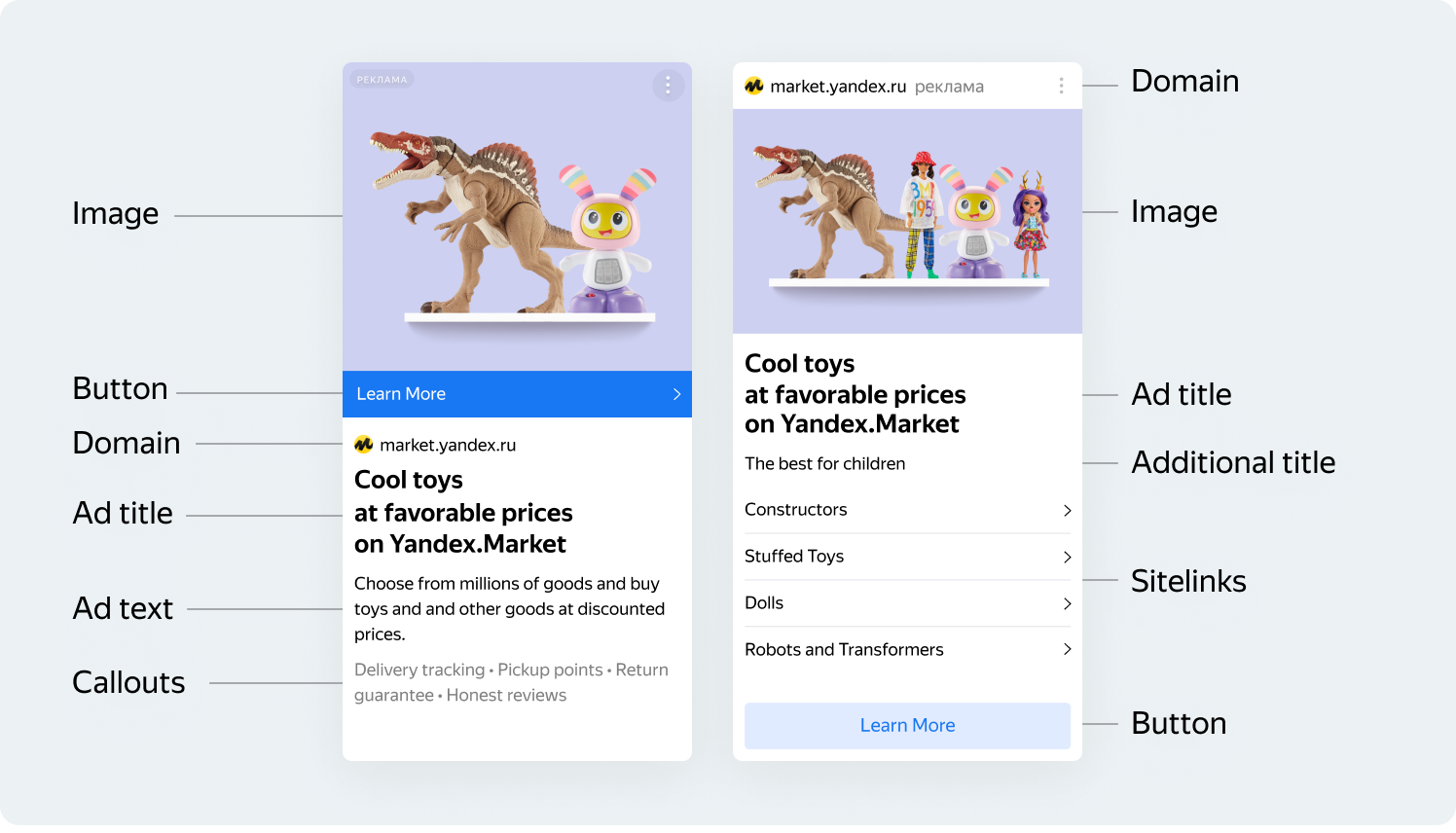 To make your ads more effective, we recommend that you fill out all the available fields when creating or editing your ad. In this case, the system will be able to create more options relevant for different users and situations. For example, you can add an image, a text, and sitelinks to suit people who prefer to reflect on ads before clicking them.
Have questions?
Attention.
Our customer service department can only help you with the campaigns created under the same username you use to contact us. You can see your current login in the upper-right corner of the screen. Our team can access your data only when processing your request.