Starting September 1 — a new auction system and ranking on search
From September 1, Yandex.Direct will switch over to a new auction system and ranking on search. With this release, advertisers can get the maximum amount of clicks at an optimal price for any position in an ad block, and the highest-quality ads will have a better chance at reaching the highest placement positions.
What's changing in bid management
More information is appearing in the Yandex.Direct inferface to help you conveniently manage the positions of your ads on search: recommended bids for 2nd place premium placement, and a new column called "Click price". So now, when setting bids, you will immediately see not only the bids required to win the desired positions, but also overall how much the CPC will be in these positions.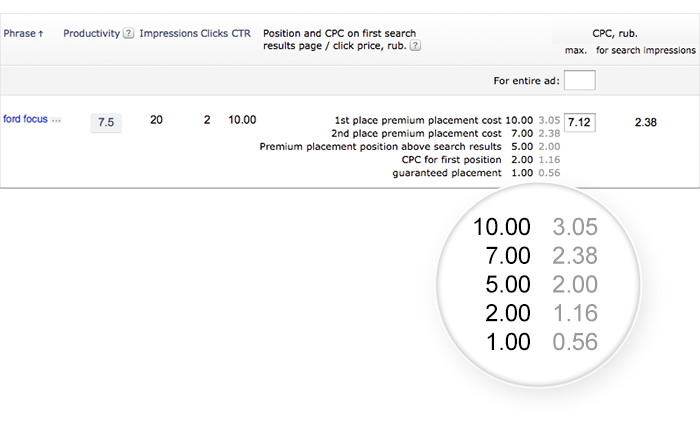 In Direct Commander and the API, bids will be shown for all positions in the premium placement and guaranteed placement ad blocks, as well as the click price for these positions.
Yandex.Direct will keep you up to date with news and advice on ad placement. If you have any questions, please get in touch with the support service, or contact your manager at Yandex.