Productivity
Keyword productivity indicators are displayed in the Phrases tab in the Productivity column.
You can get current productivity indices with the help of the

button. You can also enable productivity indices to automatically update while retrieving a campaign from the server in Commander's settings.
Hold the mouse cursor over the

icon next to the field value to see recommendations on how to improve keyword productivity.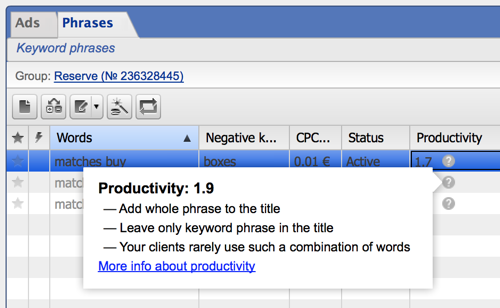 With the help of filter by column, Productivity can filter keywords by a range of index values, as well as by a selection of recommendations.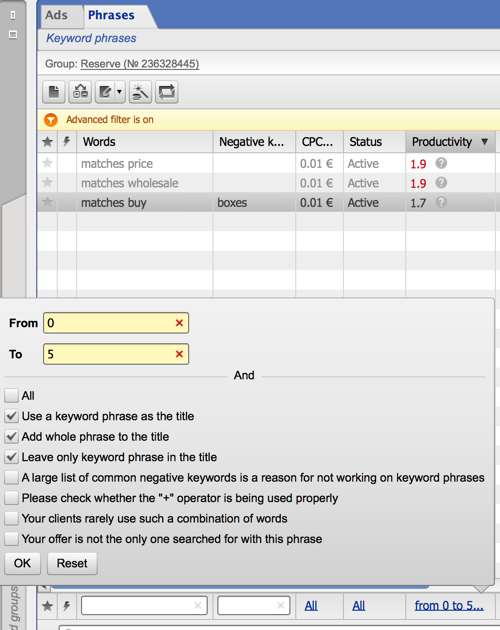 For more information about productivity, see the Help for Direct.