SmartBox
SmartBox search features
The SmartBox is an element designed for searching for information.
To find the answer to your question or to go to a specific website:
Enter a search query, address, or name of a website in the SmartBox.
Press

Enter

.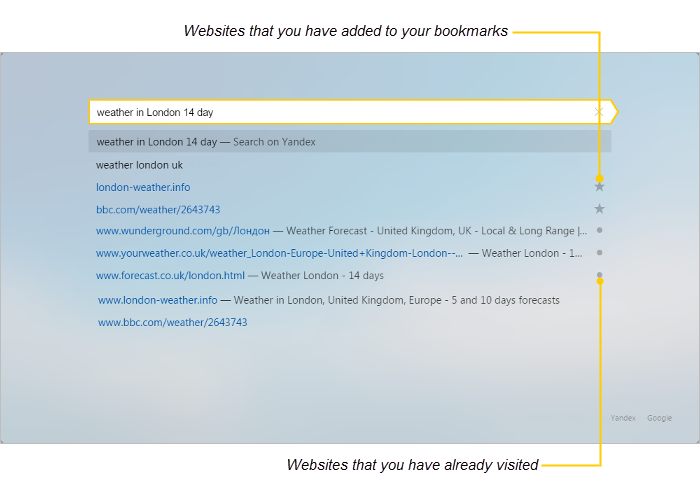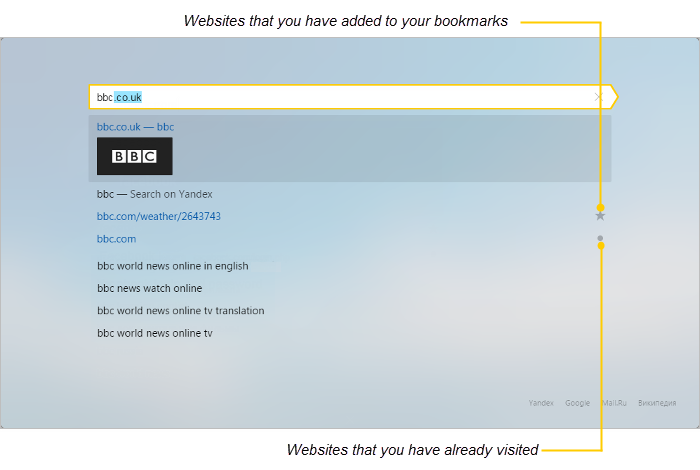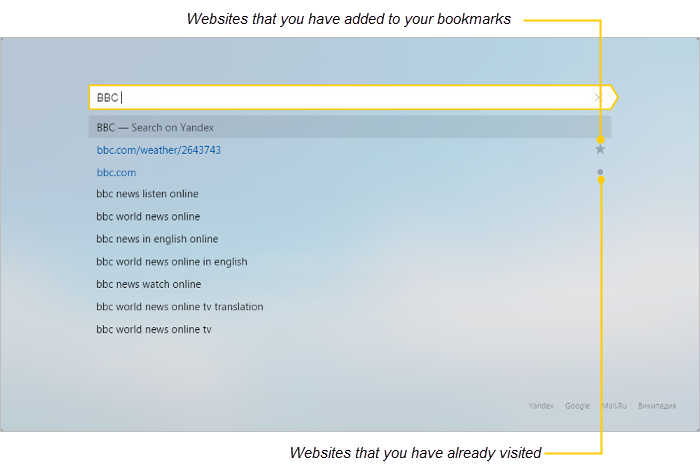 Searching on websites with OpenSearch
You can use SmartBox to search in websites that support OpenSearch (e.g., ru.wikipedia.org):
Enter the site's name or address in the SmartBox. If the site supports OpenSearch, the hint Press Tab to search [

site name

] appears to the right.
Press the

Tab

key (an icon with the site name appears in the left part of the SmartBox).
Enter a search query.
Press

Enter

.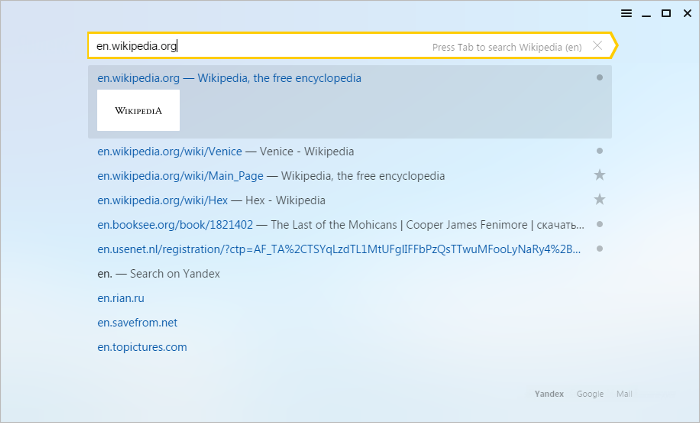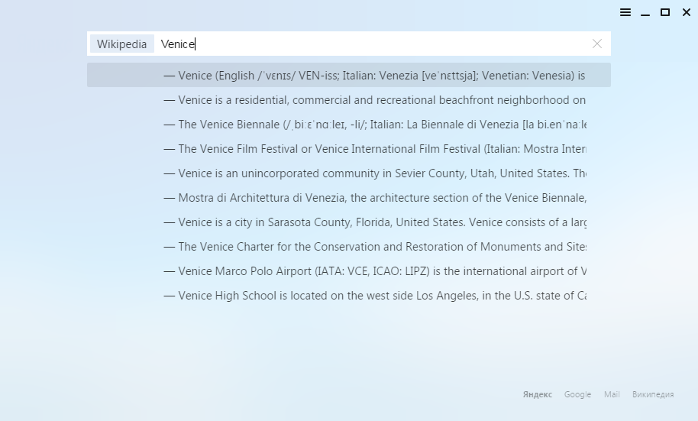 How to copy an URL when searching sites with Open Search

When searching a site with support for OpenSearch, SmartBox displays the query text instead of the address of the open page. To see the page address:

Right-click on SmartBox.
Select a command from the

Copy page address

or

Show page address

context menu.

Disable the OpenSearch feature

Click
In the lower half of the

Settings

page, click

Show advanced settings

.
Go to the

Web content

section.
Disable the

Display search queries in SmartBox on the search results pages

option.
Default search engine
By default, the SmartBox uses the Yandex search engine to search for results for your query. You can also change the search engine in the SmartBox:
Right click on the SmartBox.
In the context menu, select

Edit search engines

.
In the

Search engines

window, put the cursor on the line with the desired search engine and click

Make default

.

Tip.

If the desired search engine is not in the list, enter it manually. To do this, fill in the fields at the end of the list. Then place the cursor on the line with this search engine and click the

Make default

button.

Click

Done

.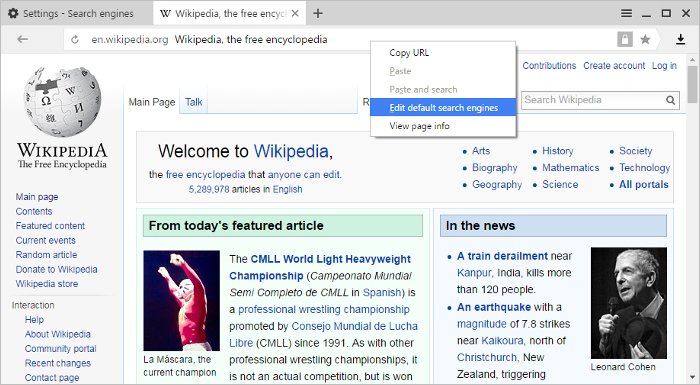 Copy or share the page URL
When you place the mouse cursor in the SmartBox you will see the Copy and Share buttons:
To copy the page URL to the clipboard, click the

Copy

button.
To share the link with your friends, click the

Share

button and choose the social network or email.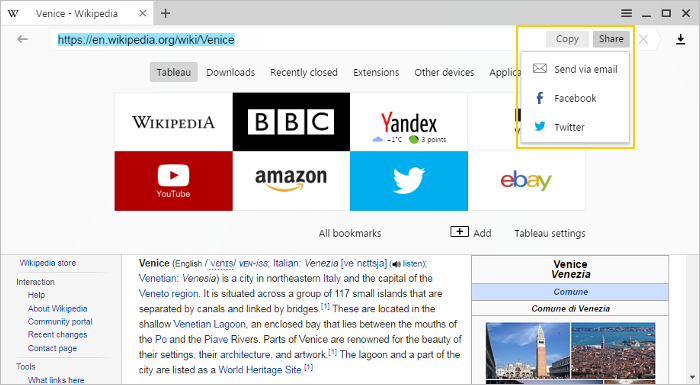 Disable buttons

Click
Go to the

Appearance

section.
Turn off the

Display the "Copy" and "Share" buttons in the SmartBox

option.